Contact Springwood Studio
Springwood Studio is in Leawood Gardens a picturesque suburb in
the Adelaide foothills, South Australia. If travelling from the Adelaide central business district along the South Eastern Freeway it is located just 5 minutes past the old tollgate, taking the "Eagle on the Hill" exit onto Mt. Barker Road. X marks the spot.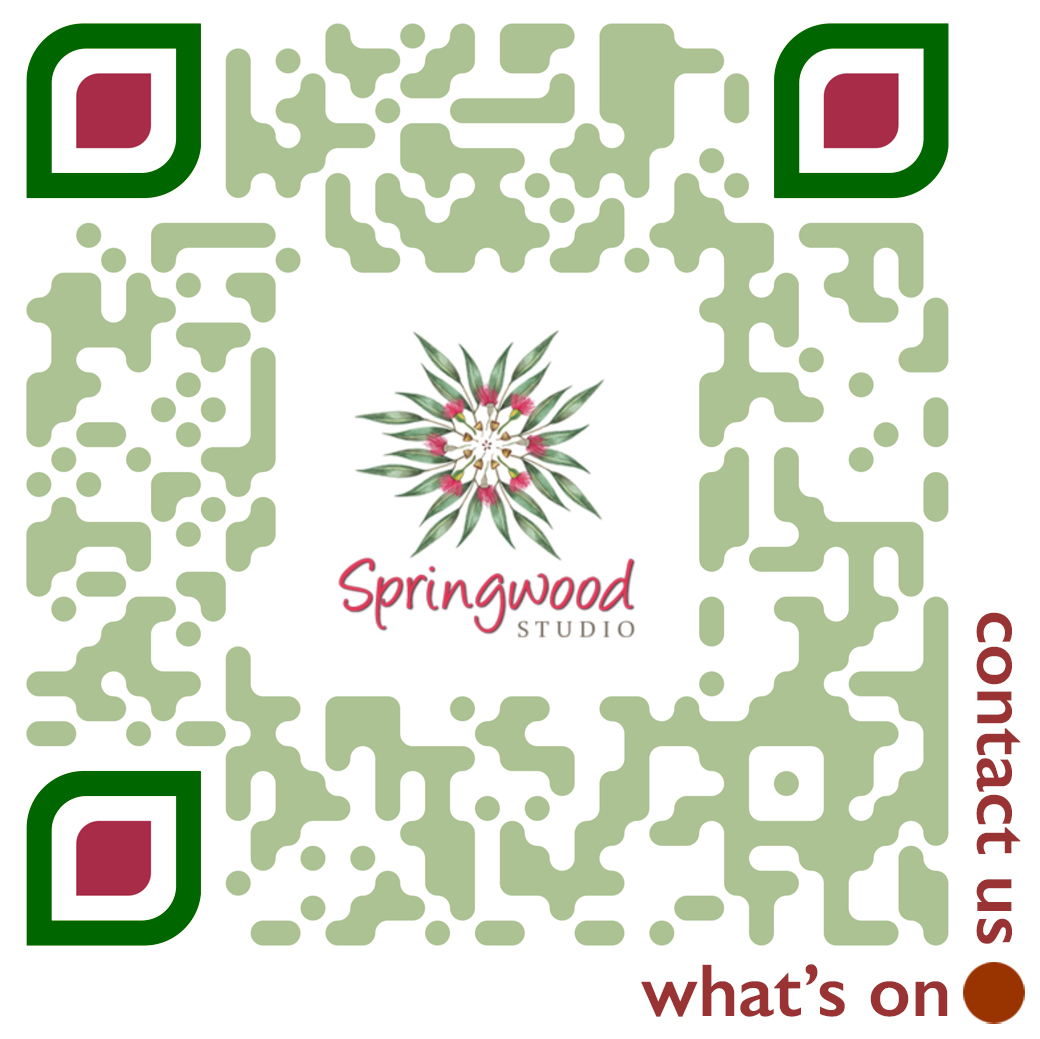 Further directions are provided upon registration for classes.
Alternatively, scan the ajoinig QR Code for Google Maps directions on your phone.
Phone the Studio Manager, Pierre Geslin at 0422 905 533
Our Facebook page:

facebook



Our Instagram account