Our practitioners
Tina Spencer
Studio Owner Caretaker & Kundalini Yoga Instructor

Tina Spencer is a certified kundalini yoga and meditation instructor specialising in its therapeutic applications.
Tina's yoga practice began 30 years ago while working in rural development in Venezuela. She moved to Chicago in 1989 and practiced a range of meditation and yoga styles before moving to Australia with her family in 2009.
Tina has been teaching Kundalini yoga from her home since 2011 and has offered a yoga practice to clients and staff at the Cancercare Centre in Unley since 2013. Through Springwood Studio, Tina aims to share the tools of yoga and well-being in a natural and peaceful environment with even more people.
---
Kathryn Priest
Studio Manager & Kundalini Yoga Instructor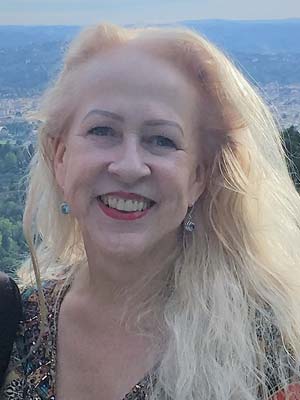 Kathryn, known also by her yoga name Daljot, meaning 'light of the army', is a certified Kundalini Yoga teacher and dedicated student of Kundalini Yoga as taught by Yogi Bhajan. Having trained under three of the foremost Kundalini Yoga Teacher Trainers in the world, GuruJivan, Guru Dass and Tarn Taran Singh, she is currently working towards becoming a Level 2 teacher.
She is also in her final year of a Law and Legal Practice Degree.
Yoga
---
Alexandra Laws
Kundalini Yoga Instructor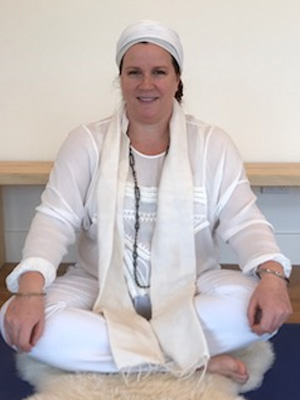 Alex's yoga practice began in 2013 in Los Angeles as a personal development tool. Before her training had even finished, clients in her private practice as an Exercise Kinesiologist were keen to learn as well. Her professional athlete clients also wanted the mental edge to enhance their competitions and training. Alex started teaching them some effective meditations on how they could train their minds to be stronger under the pressures of performing at a world class level.
In 2016 Alex moved back to her native country Australia and began teaching to corporate companies, leadership courses and specialized groups.
---
Angela Commane
Kundalini Yoga Instructor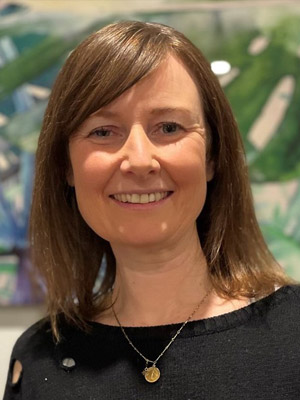 Angela is a long time yoga student and certified teacher in hatha yoga, restorative yoga and Kundalini Yoga as taught by Yogi Bhajan.

Passionate about integrating yoga into everyday life (both on and off the mat) Angela loves that there is something for everyone – breath work, meditation, physical movement, mantra, deep relaxation and yoga philosophy. Angela brings a blend of each of these elements to her classes and draws on her experience studying and practicing across multiple yogic traditions. She encourages students to practice with curiosity and openness, and most importantly to appreciate the self-transformation that takes place through the practice of yoga. Having experience in the corporate world for many years, Angela enjoys sharing practical techniques that support stress management and bring balance and alignment to the mind, body and spirit.
---
Beant Prem (Julie)
Kundalini Yoga Instructor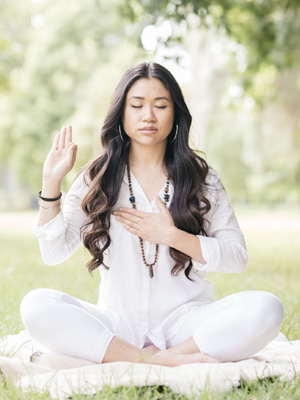 Beant Prem (Julie) has been practicing Kundalini Yoga since 2014. She trained under Balwant Kaur in 2016.
Julie also has her certification in Foundations of Kundalini Therapy Principles and Practices and has extended her interest for health and wellness education to other trainings such as Yin Yoga Teacher Training, Reiki Level One, Neuro-Linguistic Programming (NLP), and will continue training in Yoga Therapy.
Wellness
---
Ahilya Lucille Horsfall
Sound Therapist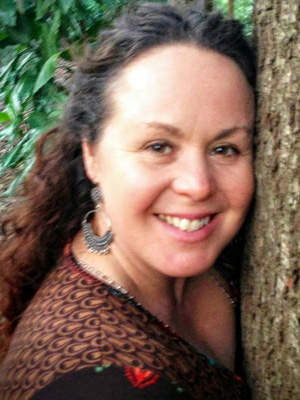 Soundbaths with Ahilya
3pm – 5pm
Saturday 22 June
Sunday 21 July
Sunday 18 August
Sunday 15 September
Sunday 13 October
---
Rani Thomas
tba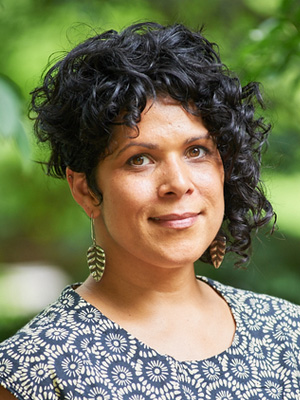 tba


---
Sophia Simos
Goddess of Qi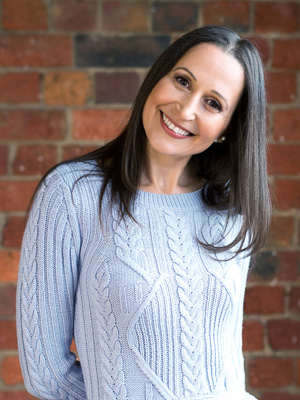 Sophia started practicing Qigong (pronounced chi gong) in 2010 and was enchanted by the simplicity, grace and profound healing power of this energy based practice.Sophia started practicing Qigong (pronounced chi gong) in 2010 and was enchanted by the simplicity, grace and profound healing power of this energy based practice.
A certified Qigong facilitator and advocate of self healing, she guides women to embrace qi energy techniques through gentle movement, breathing, acupressure, visualisation and meditation.
You will discover how to embody and release negative and toxic thoughts, emotions, feelings and energy that expose you to dis-ease, lethargy, passivity and powerlessness. Sophia empowers you to reclaim your vital qi energy and accelerate your journey to greater vitality and joy.


---
Sarah Tapscott
Host of Be Empowered Talks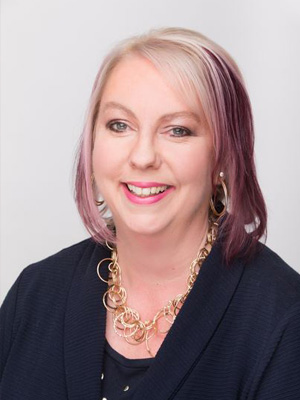 Be Empowered Talks
A Body, Mind and Soul Experience on the last Sunday of every month from June to October 2019.
Learn & Experience More in your Life – Be Empowered to make the difference.