About Springwood Studio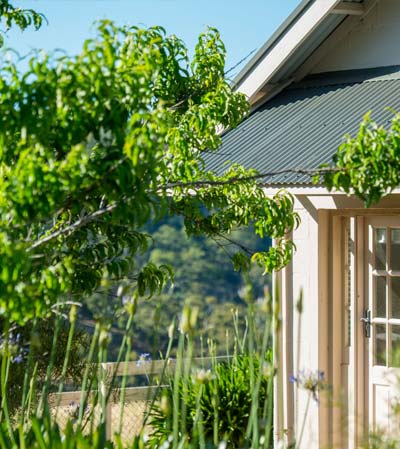 Springwood Studio acknowledges and pays respect to the Kaurna Peoples, the traditional custodians of the Country Springwood Studio is located on. Please read our Acknowledgement of Country
Our Vision
Springwood Studio is a centre for personal growth, creative expression and well-being. It is a place where people can connect with others and also access tools and resources to enhance their wellbeing. We provide a space for Adelaide's community of Kundalini Yoga teachers to develop and share their skills, and bring teachers from other parts of Australia and the world to hold workshops and training sessions.
The Space
Springwood Studio is a fully renovated cottage situated on a beautiful property in Leawood Gardens. The inviting and tranquil space is surrounded by gumtrees and home to an array of native birds and plants.
The studio began in 2009 as a craft workshop and a place for friends to gather to express creativity through arts and crafts with rewards beyond artistic achievement.
The addition of a dedicated yoga space in early 2017 has enabled Springwood Studio to expand its offerings to also include Kundalini yoga classes, meditation classes, wellbeing workshops and other creative pursuits.
The glass walls of the yoga studio allow the space to fill with natural light while providing participants with sweeping views of the rolling hills and valley below. The cottage features a meeting space that may be used for various activities, a small treatment room, basic kitchen facilities, bathroom, laundry and car park.
For more information please visit: