Rent The Space

Springwood Studio is available for hire.
We are building our community and open to hiring the space for a range of activities including weekly yoga classes, well-being programs, concerts, art and cultural events. If you want a special place to hold an art class; a book club; walking club or environmental group meetings please feel free to contact us.
Registering your interest in hiring Springwood Studio is as easy as 1-2-3-4:
Check the WEEKLY Classes & SPECIAL EVENTS Calendar for available time. The calendar provides an overview of the regular WEEKLY classes as well as of one-off events, retreats, workshops, etc. on offer (Alternatively, you can clic here if you have a Gmail Account to see the calendar in colours).
Complete the Event Booking Request Form online with all your details:

Here for a one-off SPECIAL EVENT
Here for a REGULAR EVENT (weekly, monthly, etc)

Once we have reviewed your application we will contact you.
Once your event finish, make sure you complete the Studio RESET online form here
Access the full Practitioner and Event Holder TOOLBOX here.

If you have any questions, you can also contact Pierre, the manager, anytime at 0422 905 533 or via This email address is being protected from spambots. You need JavaScript enabled to view it. or via scanning the QR Code below for quick access (or click Propps.me/SpringwoodStudio).
Please see our gallery for images of the Studio and surrounds.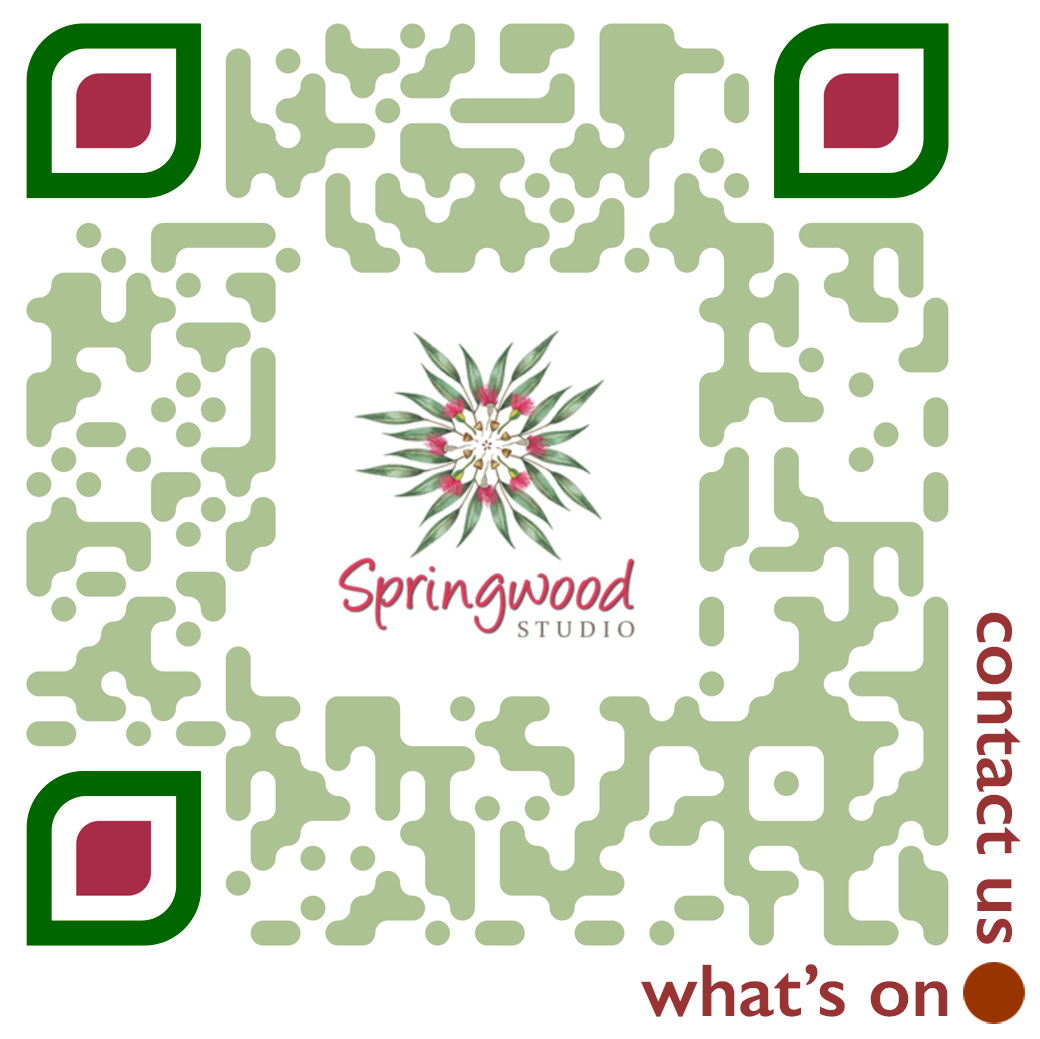 Scan QR code for Quick Access